PERTANGGUNGJAWABAN PIDANA INDUSTRI FARMASI DAN BPOM TERKAIT PENCEMARAN OBAT CAIR DALAM HUKUM KESEHATAN
Desak Ayu Made Sintya Sattvika Putri

ANANDA CHRISNA D. PANJAITAN

FAKULTAS HUKUM UNIVERSITAS NGURAH RAI
Keywords:
Drug Contamination, BPOM, Health Law
Abstract
There is negligence of the pharmaceutical industry and BPOM as drug producers and drug
supervisors. Thus causing Atypical Kidney Injury (AKI) in children. Therefore, these parties must be
accountable for their mistakes according to Indonesian Health Law. The formulation of the problem in this
study is legal consequences in cases of solvent drug contamination and how is the criminal responsibility of
the pharmaceutical industry and BPOM related to liquid drug pollution according to health law in Indonesia?
This research uses normative legal methods with a statutory approach that is associated with the legal
issuesbeing discussed. The legal materials used are primary and secondary legal materials.
The results of this study are: first, the criminal responsibility imposed on the pharmaceutical industry
is regulated in Article 196 and Article 201 paragraphs (2) and (3) of Law Number 36 of 2009 concerning
Health, then the second for the criminal responsibility of BPOM is regulated in Article 359 and Article 360
paragraph (1) of the Criminal Code (KUHP).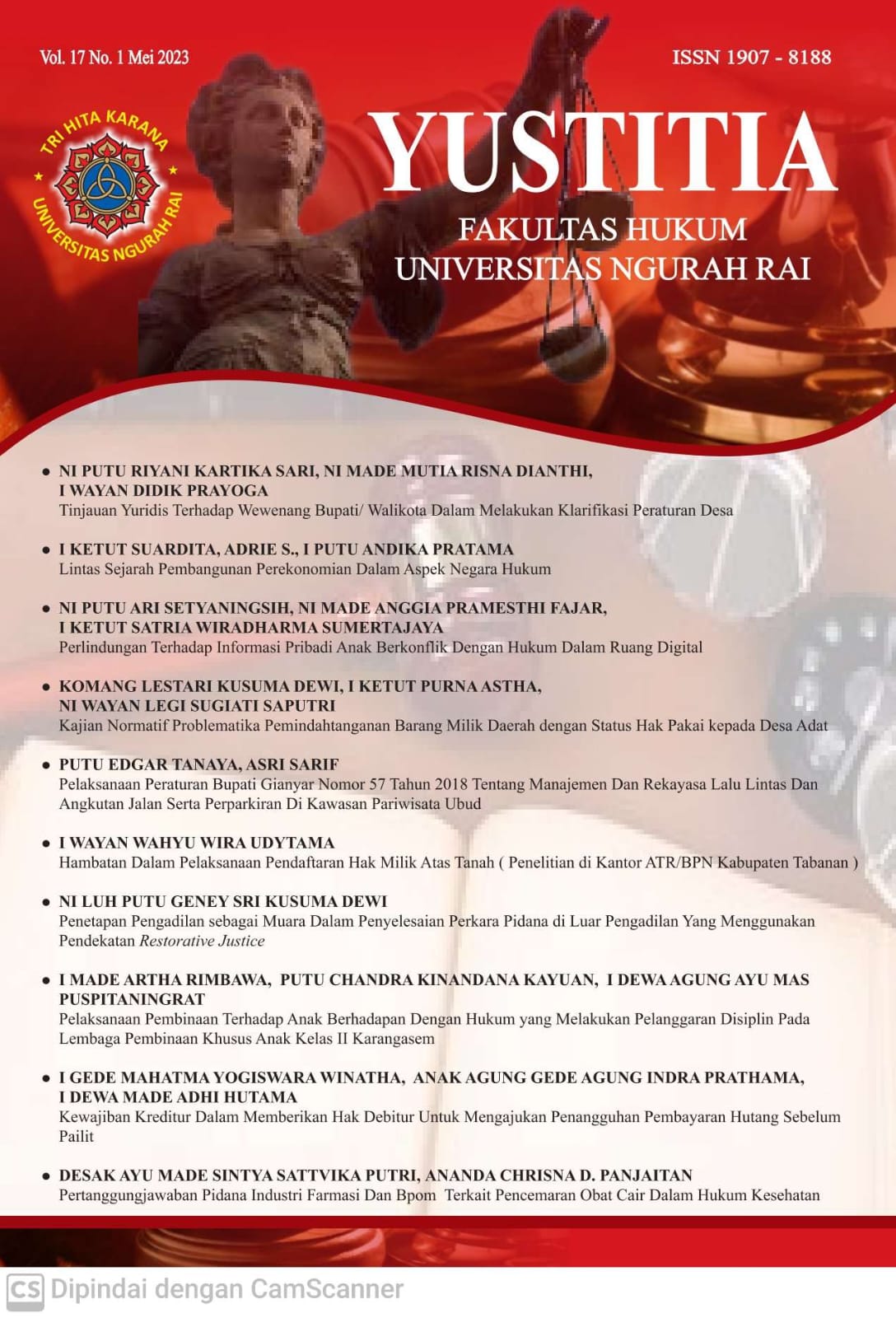 Abstract viewed = 56 times PDF downloaded = 501 times