LINTAS SEJARAH PEMBANGUNAN PEREKONOMIAN DALAM ASPEK NEGARA HUKUM
I Ketut Suardita

Adrie S

I PUTU ANDIKA PRATAMA

FAKULTAS HUKUM UNIVERSITAS NGURAH RAI
Keywords:
Welfare State, Economy, Good Governance
Abstract
The state in its capacity as a rule of law has a role in economic development. This research
is a doctrinal research used by historical and analytical approaches. With the occurrence of "The
Great Depression", the role of the state is needed in the welfare of its people so that the concept of
the Welfare State is born. Although considered good, the policies of the Welfare State concept are
considered detrimental to the state, especially in the economic field. The existence of the concept
of Good Governance, can always improve the economic system which begins with improving
the bureaucratic system, namely by implementing deregulation and de-bureaucratization.
Deregulation and de-bureaucratization are things that need to be implemented in order to realize
people's welfare in accordance with the characteristics of good governance.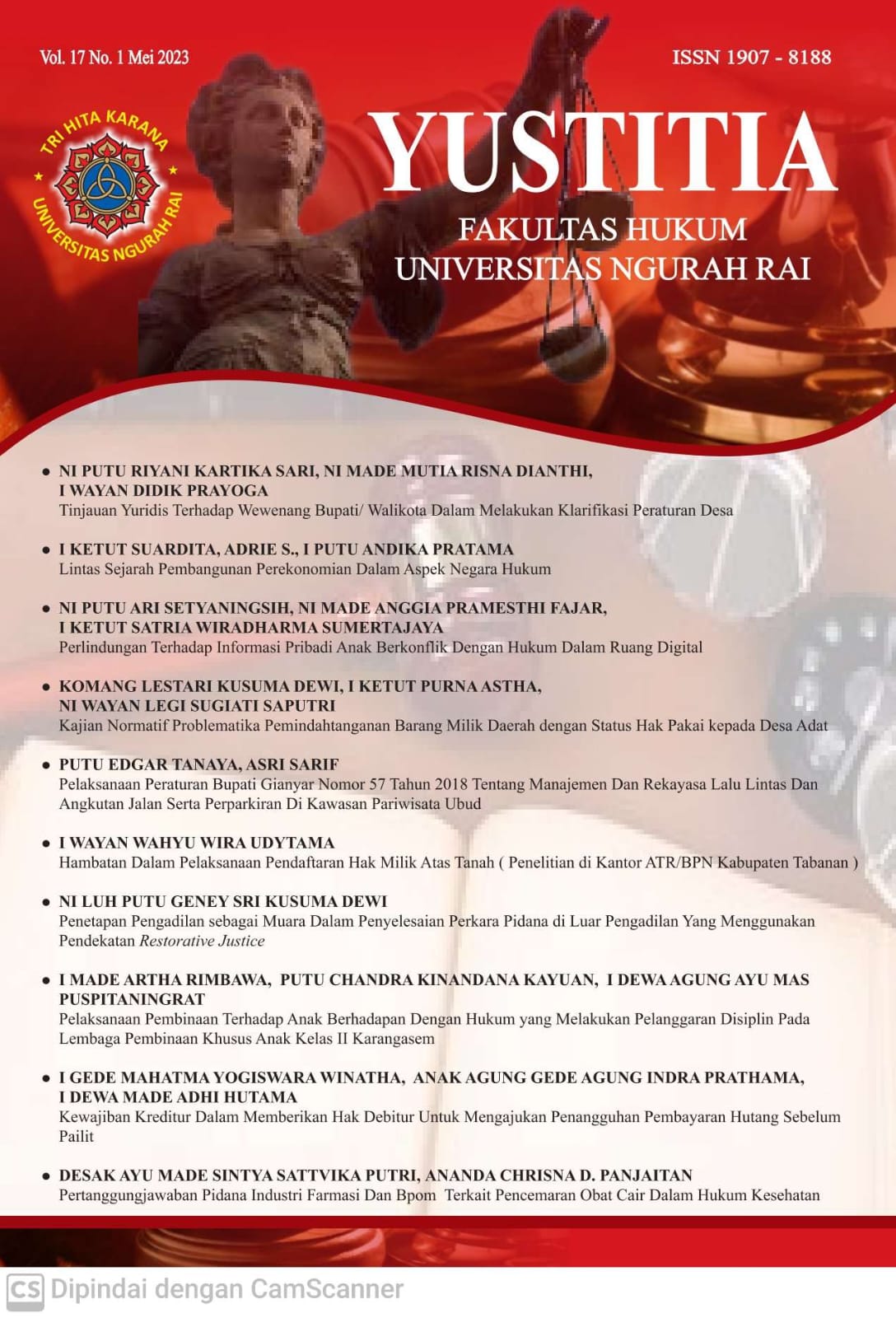 Abstract viewed = 54 times PDF downloaded = 121 times